Design, keyboard and expansion
This new MacBook Pro has an Immersive 16-Inch Retina Display with IPS technology.
It's Height is 1.62 cm (0.64"), Width – 35.79 cm (14.09"), Depth – 24.59 cm (9.68") and weights only 2 kg (4.3 pounds). You can get it in 2 colors: Silver and Space Grey.
-AMD Radeon Pro 5300M with 4GB of GDDR6
-Intel UHD Graphics 630
–Configurable to:
AMD Radeon Pro 5500M with  8GB of GDDR6 or
AMD Radeon Pro 5500M with 4GB of GDDR6 memory
-AMD Radeon Pro 5300M with 4GB of GDDR6
–Intel UHD Graphics 630
-Configurable to:
AMD Radeon Pro 5500M with 8GB of GDDR6 memory

512 GB SSD
Configurable to 1TB, 2TB, 4TB, or 8TB SSD
1 TB SSD
Configurable to 2TB, 4TB, or 8TB SSD
16 GB – 2666 MHz DDR4 (onboard)
Configurable to:
32 GB or 64 GB
8-core Intel Core i9 Processor
Base 2.3 GHz ; Turbo Boost up to 4.8 GHz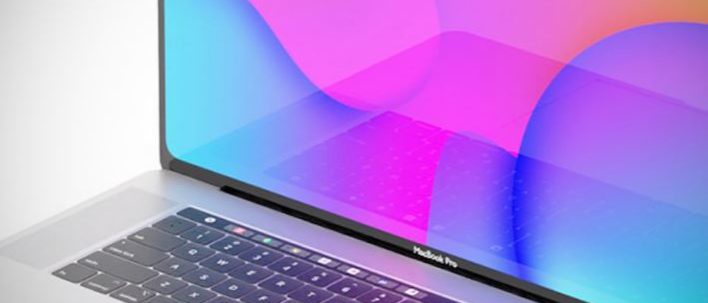 -16‑inch (diagonal) LED‑backlit IPS display
-3072×1920 native resolution
-226 PPI (pixels per inch)
-Brightness: 500 nits
-True tone technology
-Refresh rates: 47.95Hz, 48.00Hz, 50.00Hz, 59.94Hz, 60.00Hz
What new or old features does it have?
At first glance the MacBook Pro 16-inch is very similar to its predecessor. The bezels' size has been cut down slightly to leave more room for an extra 0.6 inch of display. This allows the resolution to be 3072×1920.
Speaking of every inch mattering, the thicker chassis with only 0.03 inches allows this notebook to have a slightly larger battery cell.
In addition to that, Apple heard the feedback of users claiming there thermal problems and left some some extra room for the thermal system which does indeed perform much better.
Apple kept the aluminium chassis, the Thunderbolt 3 port selection and the touchpad we're already familiar with in the face of the Force Touch trackpad.  So it's safe to say based on looks, we can look at this laptop as a minor update to the previous 15″ MacBook Pro.
The MacBook 15″s  keyboard felt very weird and unpleasant but this isn't an issue anymore with the new Magic Keyboard. It delivers a key travel of 1mm with the familiar scissor mechanism. In addition to that, Apple added a physical Escape key, an inverted "T" arrangement for the arrow keys, a Touch Bar and Touch ID.
The Battery is 100 watt built-in lithium polymer. It lasts up to 11 hours with wireless web or Apple TV and up to 30 days on standby. The camera is 720p FaceTime HD. Audio-wise there is a six-speaker system with force cancelling woofers with Dolby Atmos playback support.
How much does MacBook Pro 16 inch cost?
Overall, if you're looking to get your MacBook Pro from Apple's website, you have the option to customize your MacBook based on your preferences. In other words, how much you pay depends on how much you plan to stress your notebook.
If you chose to go for the base model you'd be looking at $2799.
-Increasing the Turbo Boost to from 4.8 GHz to 5.0 GHz adds $200.
-Adding more Memory from 16 GB to 32 GB adds $400 while 64 GB adds $800.
-Upgrading the Graphics from 4 GB to 8 GB costs an extra $100.
-Instead of the base SSD storage of 1 TB, picking 2TB, 4TB or 8TB costs respectively $400, $1000 or $2,200.
-Finally, having a pre-installed software such as Final Cut Pro X and Logic Pro X costs respectively $299.99 and $199.99.
So to sum it all up, if you chose to go for the very best you'd be looking to spend $6,598.98. 
All in all, this is the very best Apple notebook so far hands down and the price doesn't fall behind. What do you think? Are you going to get your hands on the new 16″ MacBook Pro?