Loomo is an cutting edge robot designed by Segway Robotics. It's a hoverboard with countless possibilities. From a regular hoverboard to your own personal AI photographer, you name it.
Let's look a in-depth, what does Loomo have to offer. As we can tell by the looks, it is an easy-to-ride hoverboard with a range up to 30 miles (50 km) and multi-terrain mobility. You can ride it on paved roads, minor obstacles and gaps, sidewalks and slopes up to 15°.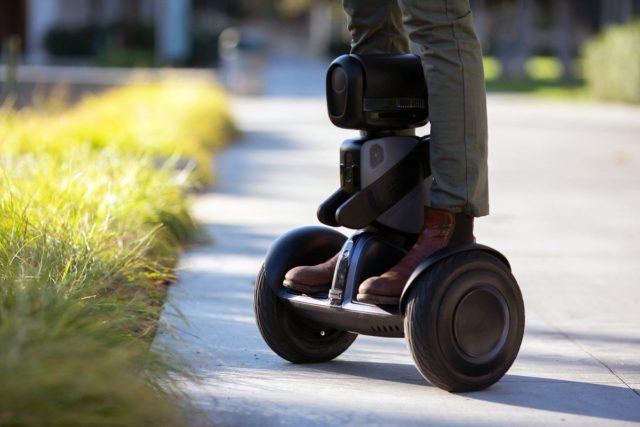 Apart from a small two-wheel scooter it can also be your companion. It can speak, listen, learn and move around on its own.  In robot mode it can freely operate for up to 10 hours.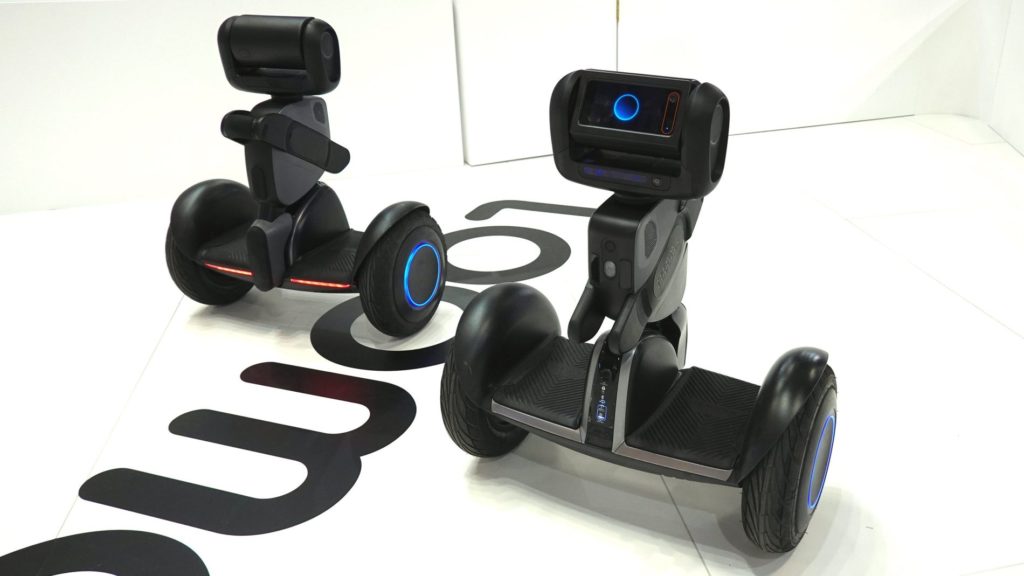 It can help you park your car
Yes, that's right. This little fellow can actually help you park your car. BMW's team for a self-driving vehicle are working with Loomo to develop a self-parking solution.
Help your baby go to sleep?!
Why not? We can think up of thousands of ways to put Loomo to use. Helping your baby go to sleep or even going ot for a walk with your pet, even mowing your lawn just to name a few.
We already know it's awesome but let's have a look at some more numbers and details. Right off the bat we want to point out Loomo is waterproof. This tech buddy weights a little below 20 kg (~40 lbs). It can develop a speed up to 18 km/h and has a 4.3 inch 480×800 LCD screen. It comes with a HD 1080p 30Hz camera. It comes with 4 GB of memory and  can store up to 64 GB. 
One of its coolest features is that it can be operated remotely with an easy to use application. What's even better is that Loomo's programmable features make its possibilities countless by learning new commands, following specific routes, making new facial expressions, checking the front door. You don't need any programming experience to learn your robot new things – its drag-and-drop interface makes it all so easy! You can even teach it new tricks from other people and yes, it can learn new stuff on its own!
You can talk to it and it can answer you like Siri or Cortana. The technology used in Loomo allows it to interact with you and it can recognize its owner and follow him around even in the crowdiest environments.